8 Quick SEO Fixes for Better Rankings for Any Site

Whether you are an SEO expert or amateur, you will definitely benefit from regular checks of your website. We've put a list of 8 things you can do yourself to assist in getting a better ranking in Google and other Search Engines. So here are your quick SEO fixes – get moving!
Quick Technical SEO Fixes
1. Check on your sitemap.
A sitemap is a crucial component of your website, as it acts as a guide for search engines telling them about your site structure and its important pages that should be crawled and indexed for further ranking. So, when it comes to your sitemap, first of all, make sure it exists
You can find your sitemap here: https://seositecheckup.com/tools/sitemap-test
If for some reason you don't have a sitemap, you should set everything aside and create one right now. If you have a WordPress website, install Yoast SEO and follow all the setup steps – this plugin will create one for you.
Once you are positive that it exists, make sure it is registered in Google Search Console.
This simple action notifies Google about your sitemap. It is possible to either submit it to Google Search Console yourself or specify its location anywhere in your robots.txt file.
If you do not want your sitemap to be ignored by search engines, keep it free from errors, redirects, and links blocked from indexing. You can check your site with the help of Google Search Console. Log in to your account, go to Crawl > Sitemaps > Add/Test Sitemaps. Paste the URL of your site and click Test. Once the test is done, you can click View test result that will reveal any errors found.
Ensure your sitemap is Up-to-date
Update your sitemap once new content is added to your site (or removed from it). This will allow search engines discover updates faster.
Keep it Concise
For example, Google won't go for indexing sites with more than 50,000 URLs. Thus, you'd better keep it much shorter to ensure that your most important pages are crawled much more frequently.
For more on sitemaps, check with Google's guide.
2. Check your robots.txt
If you think that your robots.txt file is iron-made and nothing will ever go wrong with that, then one day you can find that you were wrong. Everything has a tendency to act funny at the most inconvenient moments.
One of such unfortunate scenarios for robots.txt may be when the site's JavaScript and CSS get blocked from search engine bots. If that happens, search engines won't be able to access and load your CSS; for responsively designed sites, that means they won't be able to figure out that the website is mobile friendly, and consequently, rank you lower (if at all) in mobile search. To avoid such an unpleasant situation, once in a while you have to review your robots instructions.
3. Audit for errors
Now quick technical SEO may sound like an oxymoron, but in case you prioritize, it is possible to fix the most urgent problems and gradually proceed to less pressing issues thus laying the path to a perfectly optimized site.
Clearun Marketing's SEO Dashboard has a section where you can perform your own Website Audits – you should take advantage of this and run them weekly or monthly.
| | |
| --- | --- |
| | |
| | Errors have a negative influence on the rankings of your web pages on Google and other search engines. |
| | These issues can have a negative influence on the rankings of your web pages. |
| | These issues are not critical but you should be aware of them. |
| | The misspellings that are found on your webpages. |
They will look something like this:

or this:

4. Test and improve your page speed.
Page speed is a ranking signal as well as being an important UX factor, as a few seconds of delay in page loading lead to higher bounce rates and lower conversion rates.  You can test your page speed for free here.

Your speed shows in your SEO Dashboard also when you do a Website Audit under the Performance tab:

5. Make your site mobile-friendly.
Google is continuing its shift to mobile-first indexing that will most probably be complete in mid-2018. It means that Google will primarily be crawling a mobile version of a site's content to learn how it should be indexed in search. Thus, it does not only mean that to be mobile-friendly is a must, it also means that both your desktop and mobile versions should be identically optimized and optimized in a way that is efficient for a user.
It is not just Google that is shifting to mobile, users actively utilize their smartphones to search for everything. In 2016 more than 50% of search queries came from mobile devices. The predictions for 2017 is 75%, with 60% of global internet advertising dollars coming from mobile advertising in 2018.
Can you feel now how critical mobile-friendliness is? Use the following list to get prepared for the Mobile "Advent":
Use Google Search Console to add and verify the mobile version of your site.
Test your pages for mobile-friendliness. Before you go for a check, remember that mobile friendliness is assessed on a page basis, which means that you have to check each landing page for this factor, one at a time.
Do an in-depth mobile audit. You can find some free tools to do this on Google, you can request a free one from us here, or you can use our SEO Dashboard and do them whenever you want.
6. Ask Google to recrawl and reindex your URL
When you apply some changes to your website, without any hesitation, ask search engines to re-crawl your pages to notify them that they are there. With Google it works like that:
Perform a fetch (or fetch and render) request for a URL using Fetch as Google, or choose a recent fetch on the table that satisfies the requirements above. Make sure that the page appears in the fetch as you think it should; if the page cannot be reached by the fetch tool or doesn't display fully to the fetch tool, it might be misclassified or not crawlable by Google.
Click Request indexing next to the fetch in the fetch history table. If the request feature does not appear next to a fetch, the fetch didn't fulfill the requirements listed above.
Select whether to crawl only that single URL, or that URL plus its direct links:

 Crawl only this URL submits only the selected URL to the Google for re-crawling. 

You can submit up to 500 individual URLs in this way within a 30 day period.

Select Crawl this URL and its direct links to submit the URL as well as all the other pages that URL links to directly for re-crawling. 

You can submit up to 10 requests of this kind within a 30 day period.

Click Submit to queue your request.
Recrawling is not immediate or guaranteed. It typically takes several days for a successful request to be granted. Also, understand that we can't guarantee that Google will index all your changes, as Google relies on a complex algorithm to update indexed materials.

You can submit either the exact URL to be re-crawled (up to 500 URLs per week), or the URL and all pages linked from it (up to 10 per month). If you choose the latter, Google will use this URL as a starting point for indexing your site content and will follow internal links to crawl the rest of the pages. Google doesn't guarantee to index all of your site's pages, but if the site is fairly small, it most probably will.
7. Check for duplicate content.
Duplicate content may lead to a penalty for your site from Google. Luckily, this issue is easy to spot and fix. When doing (or receiving a free copy) of your Website Audit you will see a section on Duplicate Content:

Create new page titles so that each one is different.
8. Optimize titles and meta descriptions for clicks.
Titles and Google snippets are those that call for clicks most of all. Thus, subtle optimization of those can lead to a very effective CTR boost (Click-through rate).
There are different ways to optimize your meta description to make it attractive for users. For example, you can mention your main advantages, like competitive prices, a wide range of products, or whichever reason that sets your brand apart from others.
It is also useful to analyze the search results for your competitors' brands for the keywords they use. Then think of your own keywords that will make your site visible to search engines and attractive to users.
---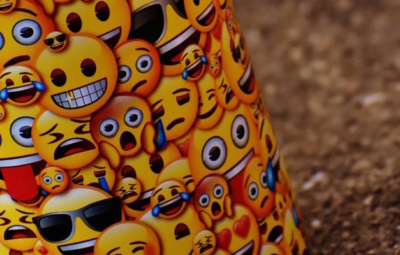 It may seem silly now, but at the rate millennials and Generation Z is using emojis, the…
8 Quick SEO Fixes for Better Rankings for Any Site